May 29, 2007
TO BE DELETED – CONTENT WILL BE COMBINED WITH 'USING AMIBROKER RSS FEEDS WITH INTERNET EXPLORER
For those subscribed, the Users? Knowledge Base Feed will be listed in the Internet Explorer Favorites Center, under Feeds.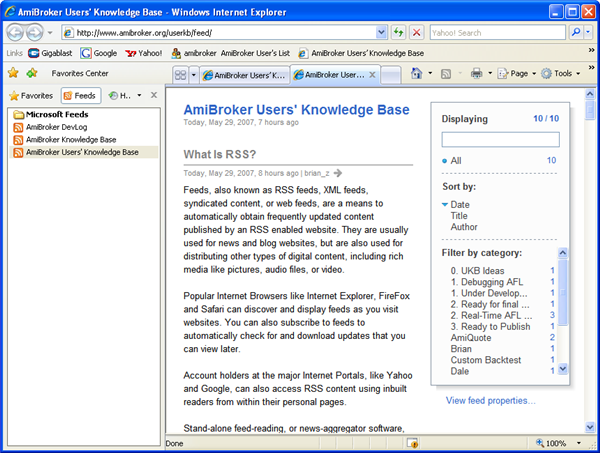 The number of posts saved, the frequency of updates, and other options, can be set from the Feed Properties window. To open the Properties window, right click on the Users? Knowledge Base link in the Feed list and select Properties from the context menu that opens, or, click on the View feed properties link in the browser window RSS page.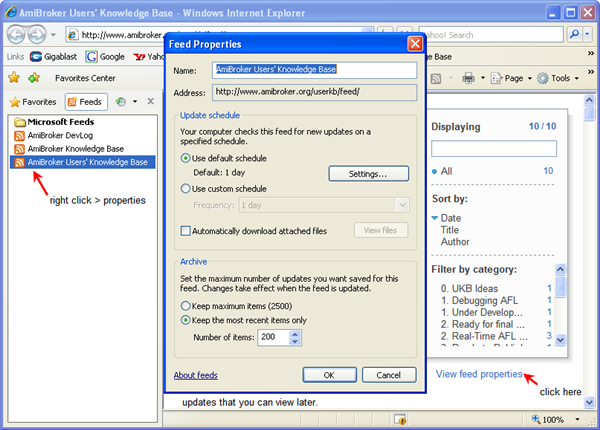 If the posts are in a summarised form the text will end with the word (more….) as a link. The full version can be viewed by clicking on the link, or, by clicking on the right arrow at the top of the post.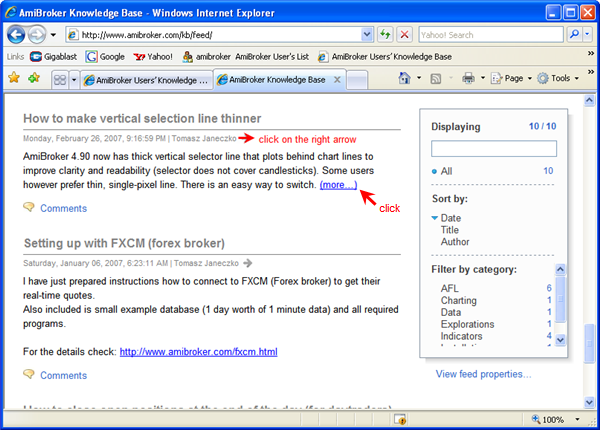 The full version of the post will open with the comments below. Scroll down to read the comments, if any.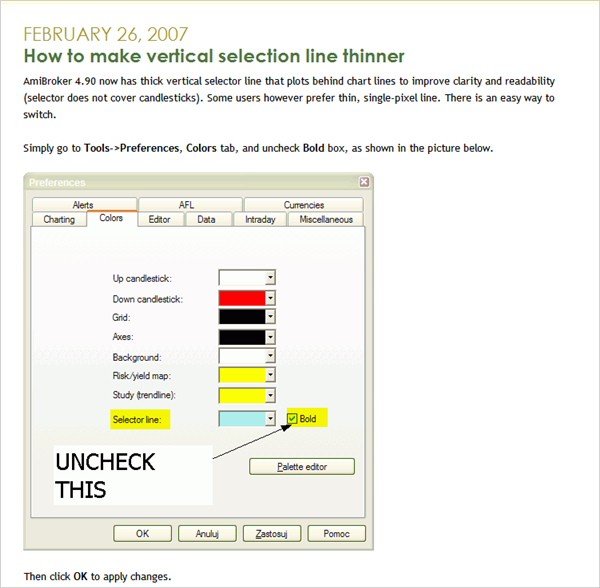 Comments can be viewed separately, in a scrollable list, by subscribing to the Users? Knowledge Base Comments RSS.
To unsubscribe from a feed service, simply right click on the link in the Favorites Center and delete the link.

Filed by brian_z at 1:05 pm under RSS Feeds
Comments Off on How Do I Read RSS Feeds?